Valerie Harding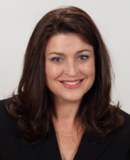 Fluent in French and German, Valerie brings a wealth of global marketing communications experience in increasing foreign companies' market share in the US and bi-directionally increasing US companies market share in Europe. Valerie successfully assisted such companies as Siemens, PC Soft International, and Intec Controls in their growth through strategic messaging, positioning, and focused campaign planning. Prior to joining Ripple Effect Communications, Valerie was Director of Public Relations for LifeFX where she increased overall visibility of the company through the analyst community, global connections, and securing placements in such high profile magazines and journals as Time Magazine, The Wall Street Journal, Time Magazine Europe, and USA Today. Some key TV segments she has secured have included ABC's Good Morning America, CBS Channel 4 News, Discovery, and Fox News.
Vic Muschiano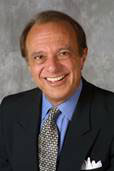 Vic Marcus Muschiano has contributed to the business technology marketplace in various capacities. His in-depth experience in Programming, Systems Integration, Project Management, Business Development, Channels Strategies, and Sales/Sales Management spans over three decades of technology and innovation. As a member of the Ripple Effect Comunications Consortium, Vic concentrates on the CRM and the eLearning sector, where he helps companies strengthen their customer acquisition and retention initiatives. Prior to working with Ripple Effect, Vic was a Vice President with Gartner's Technology Marketing Group. Before Gartner Group, he was an Industry Analyst with ARC Advisory Group where he wrote extensively on Enterprise Resource Planning (ERP), Enterprise Application Integration (EAI), and Customer Relationship Management (CRM). He has also held executive positions with Fortune 500 technology companies that are positioned within the manufacturing, distribution, and aggregation sectors for both hardware and software. In addition to his work in the communication field, Vic has authored a number of articles in various trade journals and business publications.
Rachael Dalton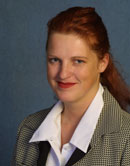 Rachael Dalton-Taggart brings 12 years of marketing, writing and public communications experience in the CAD/CAM/CAE, high tech internet and software industries. Prior positions include tenure as Editor of MCAD magazine, MicroStation User Europe, and MicroStation World. She has held various high-level marketing and PR positions within CAD/CAM/CAE and supply chain technology providers, including Bentley Systems, Spatial, and PlanetCAD. Her expertise centers around strategic positioning, communications and promotions for both public and private companies, and for domestic and international operations. She is the founder of Strategic Reach PR, a PR consultancy specializing in the engineering software markets and a Strategy Advisor for several local and national corporations in the software, design and manufacturing industries. She has a post-graduate diploma in Business Management from Herriot Watt University in Scotland. MA.
Barrie Locke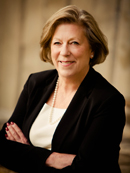 Barrie Locke has expertise both as a public relations corporate counselor and marketing communications agency executive. Her corporate background includes experience in corporate branding, product launch support, trade shows, IT analyst relations and media outreach. Her agency experience includes providing branding initiatives, positioning strategies and media relations for such diverse technology clients as Worldwide Information Systems Bull, Xerox Engineering Systems and CyCare Systems, Inc. as well as for financial services firms such as Piper, Jaffray and Hopwood investment bankers and Puget Sound Bank and Seafirst Bank in Seattle. As a corporate counselor, she has implemented media and industry analyst relations programs for financial services clients in Seattle, Phoenix and Rochester, NY. Prior to joining the Ripple Effect Communications team, Barrie served as worldwide public communications manager for Eastman Kodak Company's Document Products and Services Group where she implemented programs in support of the company's document scanners, media and micrographics equipment and the Kodak Service and Support group. Her experience has been primarily focused on business-to business marketing communications, as well as on developing integrated campaigns to include clients' partners, such as integrated software vendors and channel associates to maximize coverage by both business and industry press.
Heidi Congistre


Heidi Congistre provides a deep background in corporate marketing communications. With strong experience working with emerging and established companies in the high tech, media and consumer industries, Heidi's skills include branding and positioning, trade show management, media and analyst relations, and writing. Heidi has directed both PR and marketing communications efforts for companies in customer relationship management, enterprise solutions and R.E. and recently has been supporting several international product companies launch their products and offices in the US such as SaasPoint with its Salesforce.com applications, Trelleborg with its medical and sealing solutions as well as Anoto Group with its healthcare products to name a few. Over the past few years, Heidi has honed her PR skills for the healthcare and life science organizations from clinical trial management to hospital system management and health information management products and services, securing coverage in Applied Clinical Trials, Bio-IT World and Pharmaceutical Technology to such national coverage at the Economist, The New York Times as well as the Financial Times.
Dawn Fontaine
Dawn Fontaine offers over 15 years of experience in marketing communications. As a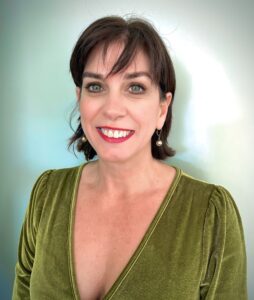 former Brand Manager, she has had success in developing a product line from concept through final development as well as branding and advertising. Dawn has a varied background including in the manufacturing industry where she led a team in its global presentation and public relations. She has orchestrated the visibility of Ripple Effect customers primarily in software, healthcare, and manufacturing sectors. Leading the brand transformation of manufacturing clients has allowed their exponential growth. Her specialty is in developing brand-building strategies through influencer relations and multiple editorial channels.
Chani Garb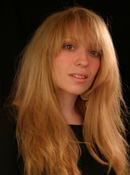 Chani Garb leads Ripple Effect's CE team, directs Ripple Effect's thought leadership campaigns, and also founded and oversees Switch180 PR and Marketing, a consulting firm and sister company of Ripple Effect. Chani specializes in representing international business-to-business, digital media, and enterprise and consumer technology companies in the U.S. market.
For the past two decades, Chani and her team have supported both start-ups and corporations, including brands such as IBM, JVC, Panasonic, Head & Shoulders, Cover Girl, YikeBike, SwiftPoint Mouse, Nuvo, Columbia-Tristar, Akamai and Motorola.
As part of Ripple Effect, she offers clients a comprehensive suite of PR and marketing services to meet their particular needs. Her specific expertise encompasses the following: helping businesses financially grow by enabling them to communicate more effectively to their end-users; developing unique, out-of-box PR campaigns for "tough-to-market technology brands" that result in coverage in high-level press such as The New York Times, Good Morning America, Wall Street Journal, Bloomberg, CNN and Financial Times; and introducing clients to potential sales partners. She also has a particular expertise in representing companies in the business-to-business broadcasting space including PanAmSat, Time-Warner and NDS. She has executed successful PR campaigns for these brands, especially at targeted tradeshows including NAB. Chani along with Valerie represented the Acceleration account in the U.S. market and deeply understands the particular needs of digital marketing companies.
Michael Frank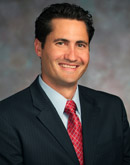 Michael Frank was previously Director of Investor Relations at FitzGerald Communications, one of the leading technology PR firms. As a director, he worked hand-in-hand with FitzGerald's PR teams in providing strategy and execution for both publicly traded and pre-IPO technology companies. Michael handles all day-to-day IR account activity for Ripple Effect and is responsible for developing and executing financial communications strategies that enable publicly traded companies to achieve their business goals and lower their cost of capital. He has worked with both domestic and foreign companies in the finance, healthcare, Internet, manufacturing, media, real estate and technology industries that vary in size from pre-IPO micro-caps to Dow components. Michael is currently a member of the National Investor Relations Institute (NIRI) and the Association of Investment Management Research (AIMR) and has successfully completed the NASD Series 7, Series 63 and Series 31 licensing examinations. He is a frequent speaker at investor relations agencies on direct marketing of equity and debt.