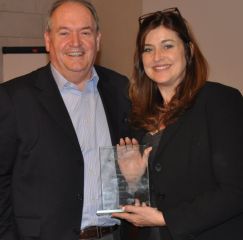 Ripple Effect Communications has been chosen as Eurocom Worldwide's partner for the US and has been a member of the worldwide PR alliance since 2002.
Eurocom Worldwide is a global alliance of independent, privately owned public relations agencies. Together, we form a global business-to-business communications solution provider with a focus on technology in its broadest sense. Eurocom Worldwide has 30 member agencies in 70 countries across five continents, comprising over 900 communications specialists and consultants in For more information, visit www.eurocompr.com.
Ripple Effect president, Valerie Harding, will be speaking at Eurocom Worldwide 2020 conference on global collaboration and thought leadership.
Eurocom Worldwide Survey 2012 Report
Ripple Effect Communications and Eurocom Worldwide spearhead PR activities
http://www.eurocompr.com/archiveissue.asp?id=17
http://www.orientplanet.com/Press_Releases_Mar140310.htm
http://findarticles.com/p/articles/mi_pwwi/is_200605/ai_n16136297/