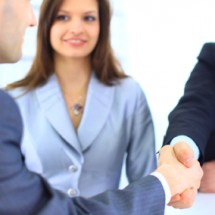 Turn-key solutions mean our clients benefit from digital PR efforts that focus on content marketing, integrated communications, and influencer relations with social media a key part of this. We offer an entire lead-gen platform, including the tracking and measurement of tangible results.
In addition, our clients benefit from access to a range of industry experts globally — and ensures that we have a pulse on the markets our clients value. We offer a range of professional services beyond our core services in digital PR, social media marketing, thought leadership campaigns, and new product launches, including:
professional writing
web design, graphic design, and infographic creation
custom photography and stock photo/video sources
trade show/expo support
Additionally, we guarantee the efficient delivery of all our services, which are completely comprehensive and fully integrated with our 'a la carte' offerings.