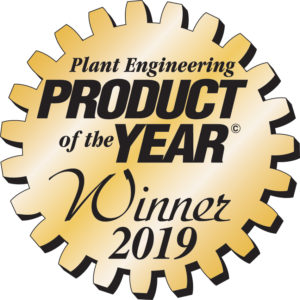 The Grand Award is Product of the Year Awards top honor, having received the greatest number of votes across all 13 competing categories.
TrendMiner is the first software application to ever receive this recognition
TrendMiner NV, a Software AG company, is proud to announce that the TrendMiner Production Cockpit has been named the recipient of the 2019 Plant Engineering Product of the Year Grand Award, the award program's top honor. The Production Cockpit received the highest number of votes across all 13 categories. This win marks the first time that a software application based on data analytics has won the top product award.
"We are extremely proud to be recognized by Plant Engineering and their readers. Being the first software application to win the Grand Award solidifies the value our self-service analytics solution is bringing to our customers and to the market," said Thomas Dhollander, TrendMiner Co-founder and CTO. "We're excited to continue to provide engineers with the tools they need to run their plants more efficiently."
TrendMiner's Production Cockpit provides process and asset experts a full overview of their operational performance and acts as a starting point for deeper analyses in case any issues arise. The platform can compare live production processes to historical production runs and displays diagnostics, quality status, and predictions to production operators or management through individually designed dashboards. It also streamlines the flow of information between shift teams and can provide live production views and historical analysis from the remotest factory to expertise located anywhere, giving them the power to make informed decisions rapidly.
"TrendMiner's Production Cockpit is the first software application ever to receive a Product of the Year Grand Award," said Plant Engineering Editor Kevin Parker. "Not only that, but it's an award for a system that supports subject matter experts seeking to productively work with analytics without the need for extensive support from data scientists. This really will be the future."
Plant Engineering has over 120,000 subscribers and delivers plant-floor knowledge and expertise to help manufacturers run their plants smarter, safer, faster, and better. Every November the publication holds the readers-choice Product of the Year awards program as a way to identify, in one place, all the ways their audience can improve operations. From November through January, winners are voted on by qualified Plant Engineering subscribers who buy, specify, and use products that directly impact their plant performance and productivity. Product of the Year Award winners are announced in April, and 2019 marks 32 years of the Product of the Year program.
To learn more about the TrendMiner Production Cockpit and discover how your operations can benefit from empowering engineers with self-service industrial analytics, visit www.trendminer.com.