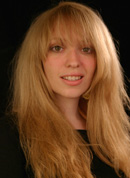 Chani Garb leads Ripple Effect's CE team, directs Ripple Effect's thought leadership campaigns, and also founded and oversees Switch180 PR and Marketing, a consulting firm and sister company of Ripple Effect.  Chani specializes in representing international business-to-business, digital media, and enterprise and consumer technology companies in the U.S. market.
For the past two decades, Chani and her team have supported both start-ups and corporations, including brands such as IBM, JVC, Panasonic, Head & Shoulders, Cover Girl, YikeBike, SwiftPoint Mouse, Nuvo, Columbia-Tristar, Akamai and Motorola.
As part of Ripple Effect, she offers clients a comprehensive suite of PR and marketing services to meet their particular needs.  Her specific expertise encompasses the following: helping businesses financially grow by enabling them to communicate more effectively to their end-users; developing unique, out-of-box PR campaigns for "tough-to-market technology brands" that result in coverage in high-level press such as New York Times, Good Morning America, Wall Street Journal, Bloomberg, CNN and Financial Times; and introducing clients to potential sales partners. She also has a particular expertise in representing companies in the business-to-business broadcasting space including PanAmSat, Time-Warner and NDS. She has executed successful PR campaigns for these brands, especially at targeted tradeshows including NAB. Chani along with Valerie represented the Acceleration account in the U.S. market and deeply understands the particular needs of digital marketing companies.